Astrea IV is a wholly owned subsidiary of Azalea Asset Management Pte. Ltd, which is indirectly wholly owned by Temasek Holdings. They are issuing bonds from their private equity funds, so this marks the first time we have a retail bond linked to companies that are not publicly listed and thus not accessible to the general non-accredited retail investors like you and me. Wholly shit.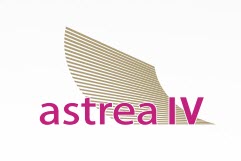 BOND DETAILS
Name: Class A-1 Bonds 10NC5
Interest: 4.35% pa, semi annual payment. If not redeemed after 5 yrs on Jun 2023, will step up to 5.35% pa
Maturity: 10 yrs, on 14th Jun 2028 with scheduled call date on 14th Jun 2023. "Scheduled" is not "optional". If there is sufficient cash set aside for the class A bond to be redeemed, it must be redeemed. It's not an option.
Application for IPO: Min $2k, with integral multiples of $1k thereafter
Period of application for IPO: 6th Jun 2018 9am to 12 Jun 2018 12 pm
Rating: Expected to be rated Asf by Fitch and A(sf) by S&P
Extra features: There is a bonus redemption premium of an amount not exceeding 0.5% of the principal amount. This means that if the par value if $1.000, the bond might be redeemed at less than or equal to $1.005, if conditions are met. The condition is that the sponsor receives 50% of its total equity (US $313 million) on or before 14th Jun 2023.
You can read more details from the full prospectus
here
. Product highlight can be found
here
.
Kyith has a more in depth and detailed write up on this same bond, so if you're into the nitty gritty details, you can check it out
here
. Kenichi kindly shared this video by Azalea regarding the bonds. Have a look below:
PERSONAL TAKE
1) Firstly, this is not Hyflux. This is a rated A bond by the rating agency. While I don't give a shit what they say about the bond, ultimately a rated A bond is still better than an unrated bond because the financials support it.
2) Putting money into a bond is lending money to others, who are likely going to take the borrowed funds and invest at a higher returns while giving you a lower interest. If you're not comfortable lending them at 4.35% while they earn an astronomical returns of 15 to 30% and pocketing all the difference, then don't lend. The risk profile of investing in private equity fund directly and lending money to private equity fund in the form of bonds are totally different. While it's true that private equity investors have higher upside, they have a greater downside as well.
3) After IPO, the bonds is going to be transacted in the open market at SGX on 18th Jun 9am. If you're not going to hold until they redeem back, you can sell it off at the market price. The market price is just what the name suggests - it can be higher or lower than the capital you put in, and you still have to include commissions. If you hold until maturity at the 5 yr or 10 yr mark, then you'll get back all your principal, and perhaps plus a little more because of the bonus redemption premium.
4) The interest rate is going up now, so in the event of a huge rise in interest over the next 5 yrs or so, the market price of the bond might go lower. If you can't hold for the entire duration of the bond until they redeem it, you might have to suffer a capital loss. But if you hold till redemption, it'll be redeemed at the principal value, minimally. In other words, it's capital guaranteed upon maturity.
5) Since the interest rate is going up, there might be more enticing bond than this in the future. I wouldn't put my whole warchest into here. A suitable allocation here should be fine. I'll be applying for this. Initially I wanted to put in some new funds from my parent's retirement fund into here, but I think I'm having second thoughts.