Time flies. My son is nearly 7 months old now and personally, it feels like I've had him for like 7 years. They say that the day passes slowly, but the years spin by fast. I totally agree. Each day leads to night and the night merges into day again, so while you're doing your routine and trying to get by each day, you'll realise that months or years had gone by without you noticing.
Now that the 'honey moon' period for being a first time father had died down, it's all about the daily grind. I think I spend a lot of time with him, but it's always not nearly enough. From a needy and helpless baby, my son has grown to become opinionated. If the milk is not nearly warm enough, or if you didn't hug him in a way that he is accustomed to, he will make his displeasure known to all within a 500 m radius. He is getting harder to take care, because he is less like a rag doll and more like a human now. When the day is bad, I'll remind myself this: would I rather a listless, unresponsive child for me to assert my will onto, or a cacophonous crying baby that is
alive
? Easy choice there.
He is getting heavier with all the tonnes and gallons of breast milk, expressed so painstakingly and patiently by his mother, and sucked through his tiny toothless mouth. My arms and back muscles are also getting stronger in order to carry him for longer and longer periods of time. The journey thus far might be difficult, but I always remind myself that my son will not be a baby forever. One day, he will grow out of hugging his not-so-cool parents and not wishing for one more kiss or one more bed time story. Everything has his own time and season, so dance in the rain while it's raining.
On reflection, I think everything about having a kid is antithesis to being financially free. Here's a list of things:
1. I get to work lesser hours because I need to spend more time on family. Less work less pay less savings. You can compound the lost savings @ 5% over 30 yrs and see how much you actually 'lost'.
2. My electricity and water bills rose up faster than STI over this year. It used to be about $100 to $120 per month, but now it's dangerously hovering around the range of $180 per month. That's like a 50% increase.
3. I'm such a shopper these days that I qualified for GOLD member for qoo10 for several months now. To qualify for a GOLD member, you need to spend certain amount and consistently. And that cost money. Babies consume a lot of disposables. I'm sure all the diaper, wipes and milk formula companies are smiling all day because they are earning money while my son eats, poops and sleeps all day.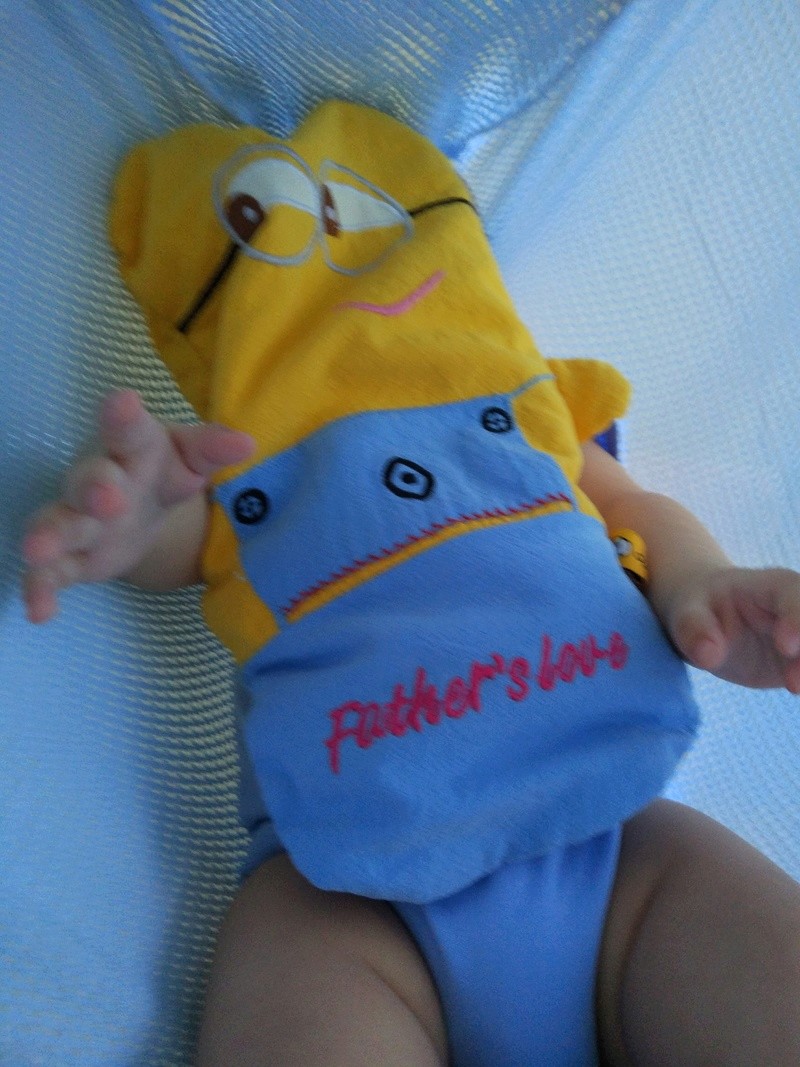 The 'baby monster'
But these things no longer concern me. Loving and nurturing my son concerns me. I think if you're thinking about me, me and me, you're not ready for a kid. It's nature's way of doing a filtering and selection process for parents, sussing out those that are not ideal to take care of the helpless, pinkish little humans. Only crazy irrational people who don't mind delaying their financial freedom plans by sacrificing their income and ramping up their expenses will want a kid. And most importantly, those same irrational human being must have a spirit of self sacrifice for something other than yourself (you can argue that your kid is but a vicarious extension of yourself, of course, but that's a different fight for a different day). But now and then, nature screwed up and let certain people slip through the cracks, to the detriment of their child, and perhaps their parents as well.
If you can survive the financial bombs that are sure to hit in your general direction, and also survive the daily grinds of taking care of the kid, you get to taste the sweet fruits. You get to see the world in the eyes of the child again, but this time, with a matured and hopefully reflective mind. You will join your child to giggle at ordinary things viewed with extraordinary innocence. Every sunrise marks a brand new exciting day of discovery and adventure, shortened only by sun set. You'll see the really important things in life - a heart to love, a hand to hold and a warm megawatt smile. Those simple things will take you all the way up the highest mountain and down the deepest sea and back.
Come to think of it, I think it's a fair trade. I feed, shelter and nuture my son, and he in turn teaches me life lessons.