Haven't posted charts for ages! I haven't decide to enter or not, so this is just my trading thesis. Here's the two:
1. SPDR - Gold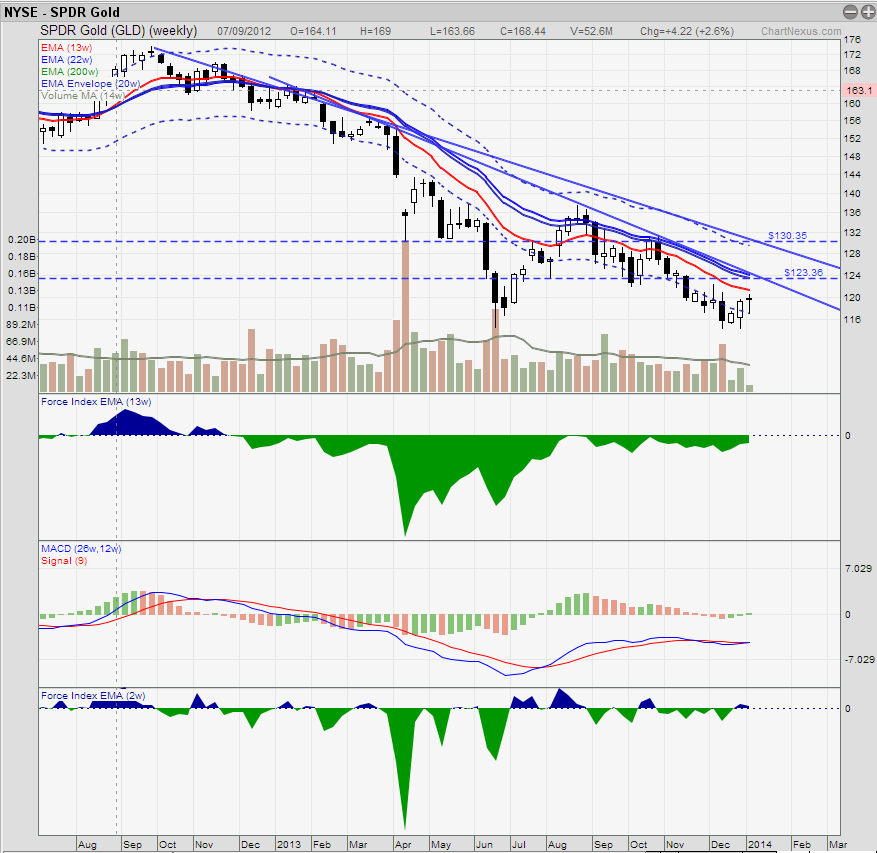 Weekly bullish divergence.
A good entry price will be around 116.7 to 118.
Exit around 124 (1st target) and 130 (2nd target)
2. OCBC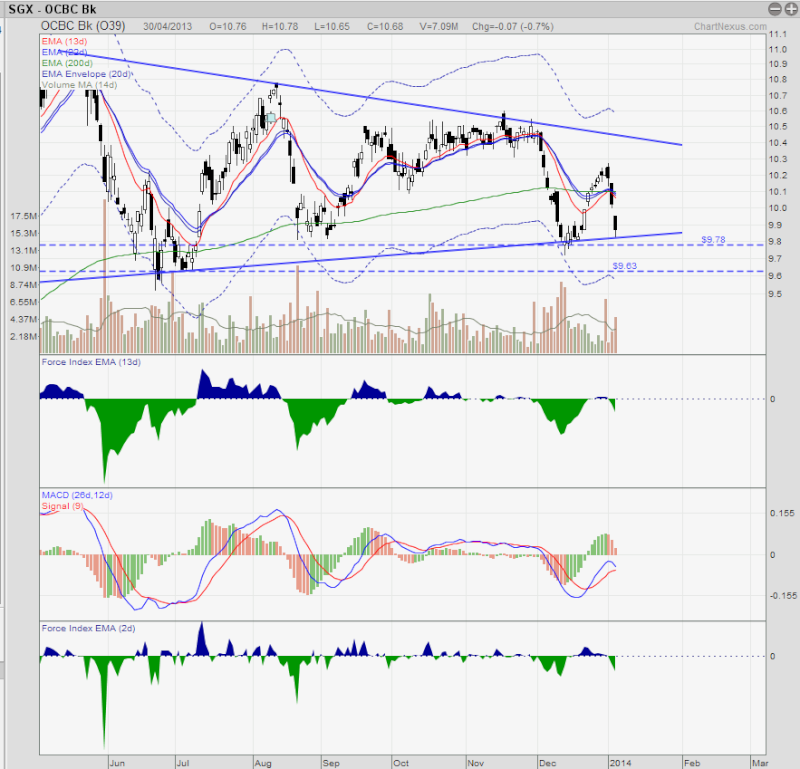 Possibly daily bullish divergence
Let's see how it handles 9.71 first, but a good entry price (depending on conditions) should be around 9.63 to 9.71, with exit price at around 10.1 minimum. They have up to 31st Jan to finalise their ill fated deal. If it didn't go through, that should be a catalyst to return the price to mean. If it goes through, price might fall a bit more, considering that the price drop now is due to the uncertainty of the deal. At current price of 9.78, it's about 3.5% yield pa. Might be a good bet on the upside if you don't mind collecting the yield if you're wrong.