To the above blog title, I should add, 'in a relatively safe manner'. Risk and returns are directly related, so if you want to beat OCBC 360's 3.05% pa returns, you can always invest in the stock market with the potential risk of having capital losses. Here, I'm going to try beating the 3.05% returns, as well as equal it in terms of the risk of losing your capital. Possible? Read on.
We all know what's so great about OCBC 360 account. If you hit certain milestone conditions, you get stepped up interest ranging from 0.05% to 1.05%, 2.05% and finally a max of 3.05%. There's some disadvantages to this though:
1. For those who can't change their salary code, you will have to forsake the 1% interest for crediting your salary every month
2. For those who can't pay more than $400 on credit card, you will forsake another 1% interest. I'm sure everyone can hit the $400, but it's how much trouble you want to do to change your status quo.
3. This is up to a max of $50k only.
So, what do I propose?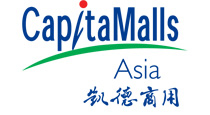 There's a listed retail bond traded over at sgx with the counter name CapMallA3.8%b220112. Details of the bond are as follows:
1. Coupon issuance dates: Twice a year, Jan and July
2. Underlying: Capitalmall asia
3. Maturity date: First optional redemption 12-Jan-2017 and every year thereafter till 12-Jan-2022 (7 year from now),
4. Face yield: 3.8% every year (1.9% every half year) before 12-Jan-17, thereafter 4.50%
5. Number of payout till maturity: 13
6. Price traded now: $1.028 vs par value of $1.000
7. Based on the year of redemption, the non-compounded returns are indicated in the table:

(Thanks to SRSI for the gentle reminder of the possibility of early redemption! I forgot about it!)
So to beat the OCBC 360 rate, we have to bet that the bond is not redeemed at least till 2020, which is 5 years from now. If that happens, we get a annualised non-compounded return of 3.28% if we bought it at today's price of $1.028. If the bond is not redeemed earlier, they will have to mature on Jan 2022, which is 7 year from now. That will get you an annualised return of 3.63% pa.

A few risks needs to be highlighted now:

1. What's the chance of them redeeming the bond?

Capitalmalls asia had the bond set up in Jan 2012. For lack of a better gauge for borrowing costs for companies from banks, I used 3 mths SIBOR to see the risk premium of them borrowing money from investors at 3.8% (which is the face value of the bond). The 3 mths SIBOR back then was 0.39%. So to entice investors to invest, they are giving a premium of 3.41% (3.8-0.39) pa.

There is a step up component of this particular bond. If they did not redeem on 12-Jan-2017 and every year thereafter (until 2022), they will have to pay a higher interest of 4.50% instead of 3.80%, which is an increase of 0.7%. Assuming everything else stays the same, if Capitalmalls asia still has a risk premium of 3.41%, the 3mths SIBOR have to be 1.09% (4.5-3.41) by 2017.

If 3-mth SIBOR is higher than 1.09% by 2017, then the borrowing cost for Capitaland from banks will also rise, making them less likely to redeem back the bond since they have a low cost of borrowing through the bonds. The last time 3 mth SIBOR is 1% or more is back in 2009 before the financial crisis. The current rate now is 0.46% and is very likely to hit 1% in 1 or 2 years time, with the US Fed Reserve set to raise the rates by Q2 or Q3 2015.

I take it that therefore it's unlikely for them to redeem back the bond in 2017. But it's a very simplistic way to see this, I realised. Capitalmalls asia might, for example, not require the debts at all and choose to redeem it.


2. The quality and safety of the bond is as good as the underlying

Capitalsmall Asia is under the big umbrella of Capitaland. To me, a bond by Capitaland family is as good as gold, and as safe as fixed deposit, maybe just a little riskier. The returns stated are non-compounded. To raise it further, you can invest the money received for a higher returns. And technically, I should use XIRR since the cashflow are pretty consistent and even, but I didn't. You can try it out if you wish.


Oh, the caveat...you must hold on to the bond until the underlying redeems it at par value. If you do that, you can forget about looking at the market price of the traded bond. If you wish to sell it earlier before it is redeemed, then you have to take what the market gives you. From what I observed so far over 1 yr, the price is pretty stable, whatever the market is doing. Even if the market price drops below your buy price, it's not a concern IF you are holding the bond till maturity.
There you go.