Recently I chanced upon this site on NLB that has clips of Straits times in the past. It's very interesting to read about the past. Things were so different then.
This was the headlines of the day when I was born. President of the US is Jimmy Carter. There's still USSR back in those days. The local police are hunting a con person who swindled an ex-teacher.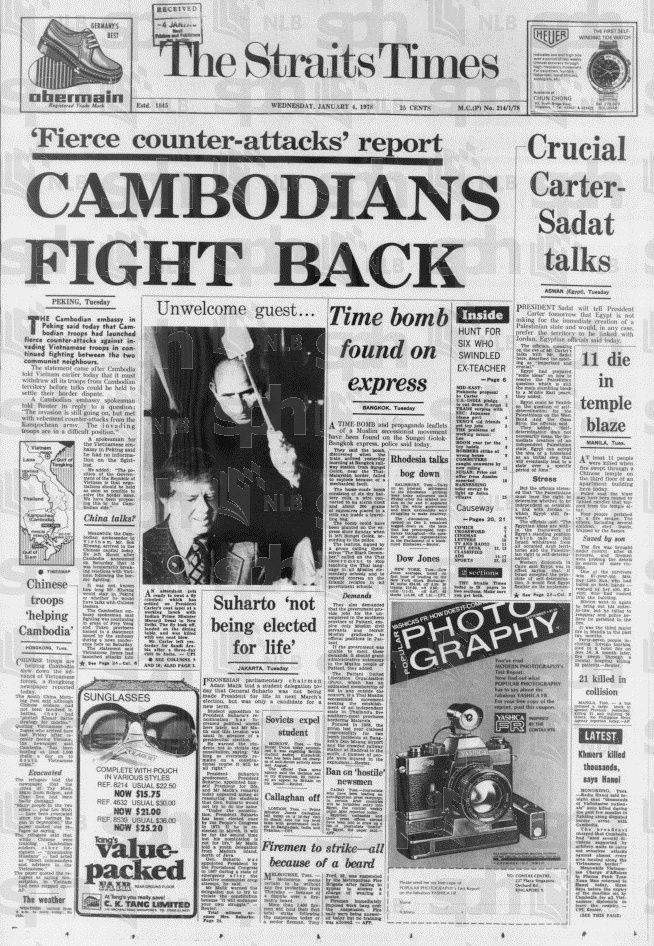 2 years later, in 1980, this was the advertisements found in the papers.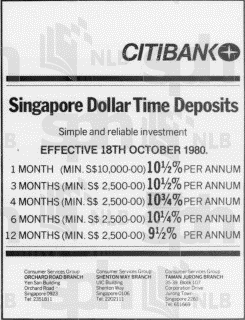 Citibank had an ad for fixed deposits. They are offering about 10% pa for various holding periods. Interestingly, the longer you put your money with them, the lesser the yield. The shorter it is, the higher the rates. I doubt I've seen such an inverted relationship with fixed deposit, but things are such in the past.
This was another one offering by Asia Commercial bank. I doubt they are still around after the merging of many different banks in Singapore to form the big local 3.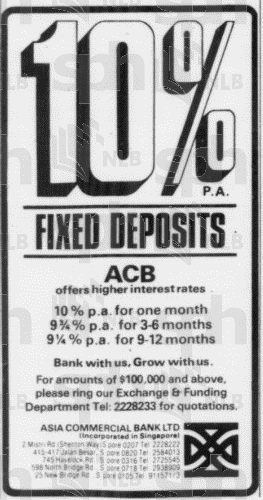 In the past, numbers are in 6 digits, as you can see from the ad for the department's number (2228233). You might have thought that 10% pa is such a lucrative offer, but nope, it's not. I think the stock market is rising even higher than 10% pa.
How times have changed. Will we ever go back to those times? It's hard to say, but I'll be the last one to say 'never'!