I came to know of a story regarding a female private university student who had spent 11k of her parent's money from the start of the semester to now. The semester should be about 4 months, starting from the beginning of the year. It's really incredible because at 11k for 4 months, it's about $2,750 per month of expenses. And she hasn't even started earning her keep yet! This is not the first time I've heard of spendthrift students, but this must be one of the highest maintenance kid that I've heard of.
According to a friend of hers, I came to know that it's because she had taken taxi to and fro everyday. Since she had lived a fair distance from the university, she had to spend around $60 per day on cabs on average. This means that in a span of 4 months, she'll have chalked up 7.2k worth of transportation fees alone. With this amount, it'll be better getting a car rather than taking public transport. I guess the rest of the 3.8k must have been spent on other stuff. It's really amazing to me that a young lady can really spend so much money in 1 month. 2.7k per month can be the typical salary of a worker in Singapore.
This is not the end. There's another story of a student from an elite school in Singapore overhearing that his friend is asking for 3k pocket money from his parents so that he won't have to keep pestering from them again and again. To ask for 3k per month for a student is really something, especially compared to my own pocket money. My pocket money in secondary school per month (estimated, because it had been a really long time) is around $80, rising to around $120 in junior college and finally $200 in university. That sum of money includes everything that I need to buy for that month, like transportation, food/drinks, books, misc fees for school etc. It is all inclusive. It had been roughly 10 to 15 years since I had left school, so had the pocket money rose up by almost 100 times? Had the price of food and entertainment and books rose up by 100 times too? I doubt so.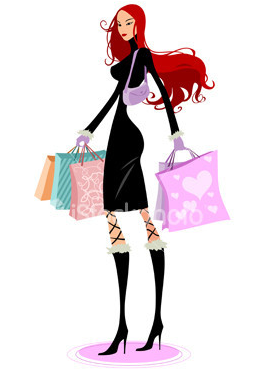 Perhaps this is the kind of parenthood that a double income household can give to their kids. Instead of giving time to their kids, they had to work and perhaps money is used as a compensation to their kids for that lost time spent together. This is so wrong.
It doesn't really matter if the parents can afford to give these extravagant sum of money to their kids. This is really about sending the wrong signal to their children about money. I wonder how many of these kids will be able to sustain the lifestyle that they must be enjoying right now during their schooling years. Once a high maintenance lifestyle is established, it's going to be very hard to live a more frugal kind of living. What if they can't earn that kind of money to sustain this kind of standard of living? It's just a ticking time bomb for these impressionable youths.
If this is the kind of behaviour that the youths are doing even before they start work, I want no part in this. I hope that they do not wake up one day in a rude shock that they are deeply in debts for their excessive wants. In the end, I also hope that their parents would not be the ultimate ones to suffer because of the actions of their kids. Seems like we're living in a very different world now, so may this be a wake up call for all parents!
*This article is contributed to IM$avvy financial portal, which is managed by Central Provident Fund Board and supported by MoneySense. This site has a noble aim of promoting financial literacy to the general population.