On Thurs, 14th July 2016, SGX had to halt trading for all its counters around 1130 am. At first, it's supposed to resume trading at 2pm after lunch, but at 2pm when I was eagerly waiting to see if there's any movement from my brokerage platform, I was disappointed. Nothing moved. Later it was announced that it trading will be resumed at 4pm instead. Yet again, at 4pm, none of the counters moved. The last announcement regarding this screw up was that there won't be any trading for the rest of the day and the market is closed.
I don't think I've seen SGX closed for trading longer than this time round, which lasted about 5.5 hours. It really didn't affected me much, but I can imagine the following groups of people being frustrated with the whole fiasco:
1. Those who naked short in the morning and wanting to close towards market end.
I wonder what will happen to these group of people. Technically it's not their fault to do a naked short since the market is closed so they can't buy back and close their positions even if they wanted to. I wonder how SGX will handle this case.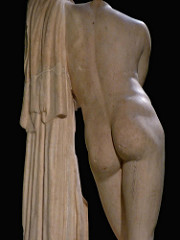 2. Those who are playing around with Noble rights.
It happened that 14th July is the last day of the nil paid trading rights period, so for those who wanted to sell their nil paid rights without subscribing or wanting to get more nil paid rights, they are prevented from doing so after 1130am. This is resolved when it was announced that the Noble nil paid rights trading period is extended for one more day until Fri. That much was certain and it's easy to solve.
3. Those who are playing around with companies going XD on Fri
That means that Thurs was the last day with the CD status. And since nobody can trade after 1130am, those buyers who wanted to buy to be entitled the upcoming dividends will miss the chance. Or those who want to sell their shares before XD won't be able to do so.
4. Those playing with HSI put/call warrants
HSI market is very much open while STI is closed for the day. This will result in arbitrage situations that may result in gain/loss for people. It's unfair, but I don't think SGX can do anything about it.
I'll be the first to admit that the above 4 groups of people are in the minority. These are generally complex stuff that most people won't even touch at all. If one brokerage firm screws up, we can 'insure' ourselves by having another brokerage platform to trade on. If SGX breaks down, what can we do?
Nothing. Sometimes shit happens and we just have to roll with the punches.
Or, we can really be careful with all the open trading positions we have and limit our exposure. I'm not talking about cut loss or stop losses here. It's just the number of open positions we have. If, for example, Dow jones dropped 10% after we had to stop trading on Thurs, I think the price might open much lower than your stop losses as the price gapped down, which means you will stop your losses lower than what your stop loss limit are. That can be disastrous.
Don't say such things won't happen. I think it'll happen more often when the market is unstable, like in a huge downturn and the volume surged so much that the server can't handle it.