If you go to any shopping mall, you will notice how the goods in the men's department and ladies' department are arranged in different manner.
1. The items in men's department are packed in nice boxes. Shirts are sold in transparent packages and neatly arranged in colour, size and cutting. If you know what you are looking for, you can swoop in and get the right package, pay for it and it's yours.
2. For the ladies' department, you'll seldom see cloths packed, if at all. They are often found hanging on racks so that shoppers can browse them easily. I don't recall seeing any packages at all, which is quite unlike those in the men's department.
3. From the layout of different shops, you can see whether they are meant for females or men. If it's meant for men, you'll see them all packed neatly in boxes or packages. For females, it's all laid out for you to see. If there are 3 colours for the same model, you'll see 3 colours all laid out in front. In general, shopping centres are meant to entice female shoppers than male shoppers. Go look around and see if I'm wrong.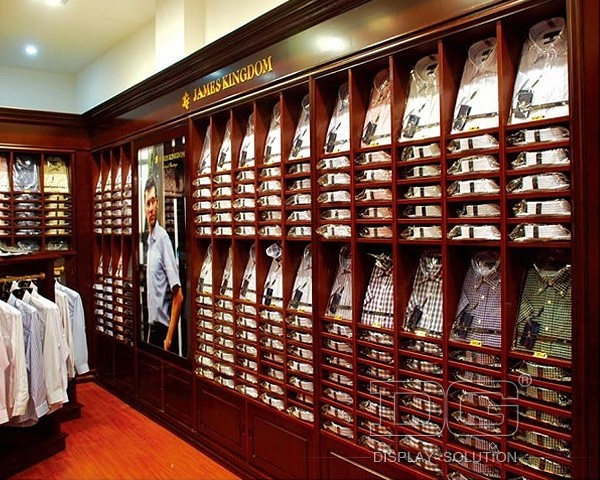 Men's shirts. Neat rows and columns and packages.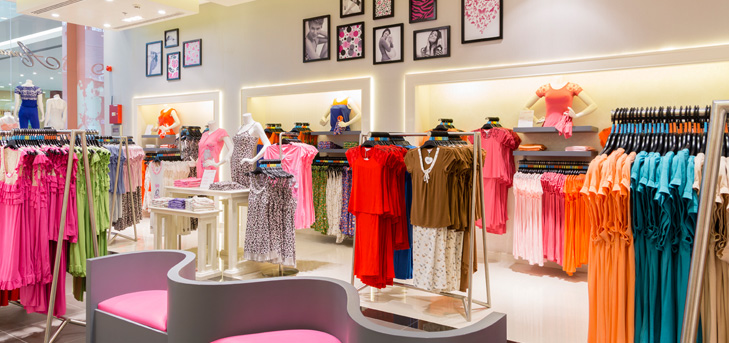 Ladies' dresses - Spread out, displayed and no packages.
There must be some kind of behavioural science involved in this. Otherwise, why would every shopping centre that I go to adopt this kind of goods arrangement? Maybe men are hunters, so they prefer hunting for their things when they shop. So if the goods are arranged neatly in a logical fashion, it'll be easier to look for them and go off. Females are gatherers, so they are good at picking good items from a wide variety of things. Their eye for detail enables them to pick things that usually eludes men. It's almost like all the concentration powers in their vision is narrowed down to a small beam in front of them, so they see 200% in clear, zoomed in details. For men? Their concentration powers in their vision is spread over a wider range of view (more than 180 degrees), so that they can see more, though in lesser detail.
Knowing this might present some interesting information on how you do things, depending on who your target audience is.
1. If you're selling to men, put in nice boxes and arranged them in a logical fashion, so that they don't have to ask for help and can find their way around independently.
2. If you're selling to women, put all your goods out to display, so that they can feel and touch and compare and contrast. Putting in nice boxes to display your items must be quite a turn off for them, I suppose.
3. For men, because they loath to ask for directions, it's better to have all the information available on the boxes. For women, even if it's there, they'll ask. I'm, of course, generalizing and stereotyping here, but this works most of the time.
Can we apply the same standards to financial blogs? Is my blog more catered towards women or male readers? I think mine is more feminine than masculine. Do you think so?