** "BIAS" is a special feature in my blog where I get to say whatever I want with scant regards for your feelings. I'm not politically correct in this feature, so go ahead, judge me."
A dear friend of mine just broke up with her long time girlfriend. When I asked him about his feelings regarding this unexpected event, he just advised me not to take things for granted in a relationship. I didn't probe him further but I promised to probe myself further on this subject matter. I think what he mentioned is true for any sort of relationship. Afterall, any relationship is ultimately built on a intricate reward system. The reward can come in terms of anything, be it financial, emotional, moral etc. If a person puts in the effort and over a long period of time, the reward still does not match up to his expectation of the effort he puts in, then he'll feel unsatisfied and taken for granted.
In order not to take people for granted, you have to be grateful for what they are, not what they can become. I'll come up with some points on what I'm grateful about my wife.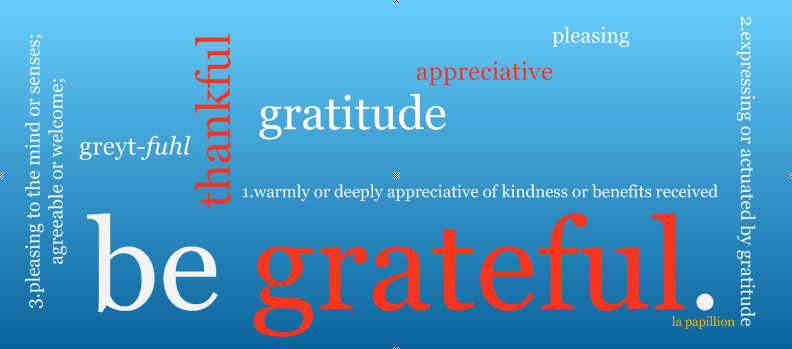 Not in any order of importance, I'm grateful for her:
1. Insane laughter
- she'll laugh at the most silliest thing when she's in the mood for it
2. Kindness toward animals
- she's the one who introduced me to saving snails on a rainy day to prevent pedestrians from crushing them alive. And cats..oh cats..
3. Effervescence
- when she's in the mood for it, she can be quite infectious in her cheery, over-the-top attitude. I'm the complete opposite, usually emotionless. We're an odd pair, but I loved it. I'm getting a bit more like her and she more like me. Diffusion?
4. Playfulness
- I'll sit down reading and she'll pop over and pluck off my glasses. Or I'll be eating my food and she'll put some on my nose. Or I'll be watching a show and she'll smudge my glasses with her fingerprints. So many more....
5. Compassion / empathy
- she'll be the one who buys tissue from senior citizens doing their rounds in hawker centre because they are so pitiful. She'll be the one who would donate notes to students who are doing flag raising. She'll buy little trinkets from SPCA to raise funds for their activities.
Okay, whenever I'm upset about something, I'll think along these lines. It should make me feel better. It's important to treasure what you have now and count your blessings :)
Have a merry new year!