1.You don't know how tired you can get until you are a parent. It gives me a new perspective and now see my own parents in a different light.
2.If you don't want to complain about work, have a kid. You will also see work in a different light because you can finally be 'in-control' of your life. You might even volunteer for OT.
3.Babies are manipulative little creatures. They flash a smile, and you suddenly forgot you haven't slept well for the past year, clearing their shit and feeding them in the wee hours of the day, and still want to continue doing so.
4.People can say what they want, but it's the doing that differentiates them from the rest of those dreamers. Follow what they do, not what they say.
5.Haven't been reading much this year, but I'm surprised how much clarity it gives to my mind. I've been reading too much for the past few years!
6.If you eat more carbs, you will want to eat more carbs to fill you. Vice versa.
7.The fastest way to see if you are too idealistic is to be in the thick of things. Your idealism will get destroyed quickly by the practicalities of life.
8.If life is a RPG (role playing game) where I can get to allocate points to stats, I'll maximise charisma. I think that's what my boy did.
9.My boy is well on track to save 100k by age 20. He has 18k in his possessions now, inclusive of a big fat contribution from the govt. Boasting rights for him in the future.
10.Learning the different roads and how to drive from one place to another is like learning a language. If your family do not have a car when you are a child, you can learn to drive in your adulthood, but you will never be able to know how to go from A to B without a GPS.
11.I spent nearly 4 months preparing milk from formula the wrong way, until I had a chance encounter seeing how my wife did the proper way. I suck. Or maybe the lesson here is that there are many ways to succeed.
12.Being a old father, I wondered if I will have more energy to catch up with my son if I had him when I'm much younger. The conclusion is that I will have more energy, but I will be less self-assured, more jittery, will do more comparison with peers and have less priority to my kid than now. I think it's a good trade off.
13.Having a kid doesn't cement the relationship between couples. It amplifies it. If you have a good relationship with your spouse, you're going to have an even better one after having a kid. If it's weak to begin with, it'll go even weaker.
14.I think I'm a patient person. Having a kid will test that limit to the max.
15.I see less and less grandparents having the skillset to take care of their grandkids. It might not even be the skillsets, but also the inclination to want to do so. Grandparents these days prefer to travel and/or work. I wonder if I'll be a good nurturing grandfather too.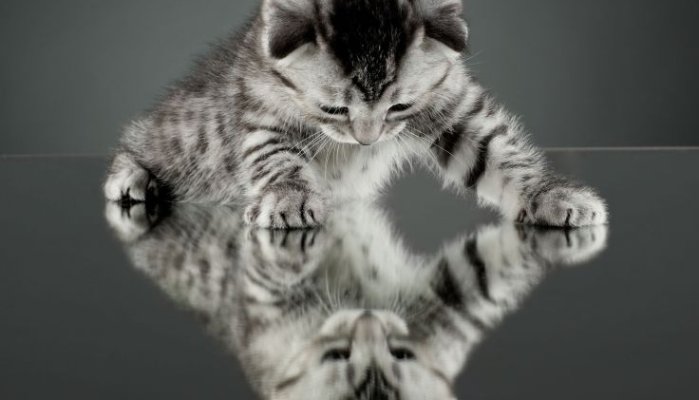 16.I am paying my tv watching debt with interest now, catching up years of not watching. From less than 3 hours a year of tv, to about 3 hours a day now. You can be so tired you just want to vegetate in front of the tv to celebrate the official ending of the day when my baby finally fall asleep.
17.It's hard to isolate my kid from viewing the screen. They are digital natives, and it will be wrong to stop them from using it. I guess the key here is self-control and how to have the discipline to regulate desires internally. Work in progress.
18.I really hate students who lie. Usually they will fire me, or I will fire them. I dislike spending half my time trying to decipher whether what they say is real or not, rather than spending the time tutoring them.
19.There's a huge stereotype that fathers can't be caretakers. It rivals the one question that I keep getting asked – does being a tutor mean that I don't have to pay tax? But can I really blame them? From my work, 99% of the time, fathers are absent. Out of 14 years of my tutoring work, I can only recall less than 5 instances where the dad is involved.
20.The returns of the stock market does not contribute much to my networth right now. I have to keep reminding myself that when I think I'm spending far too much energy and time on it. The focus right now must be on my active income and career.
21.I can be stingy on myself, but generally I don't think I am on others. If I am, let me know lol
22.2017 is officially the year of the cryptocurrency. People left right and centre are just talking about it all the time.
23.Being a self-employed working at home rocks! The benefits of it is slowly materialising. I see my family all the time and don't have to 'go out' to work.
24.I've started writing a diary entry every day for the past 8 months. I realised when I'm tired, I talk about events without emotions, basically in chronological order. When I'm not so tired, I talk more about my feelings and other people's feelings. It could be an insight to my personality.
25.What's the difference between love and like? If you like a flower, you will pluck it off the ground and keep it. If you love a flower, you will water it everyday and keep it healthy.
26.Having a baby allowed me to see the evolution of needs. As we grow, the needs of the baby increases and gets more complex. That's the winding up part. I think at a certain point in life, we should do a winding down process too, where we scale down our needs and simplify things.
27.I'm at the age where I don't get invited to wedding or even baby showers anymore. Morbidly, I'm waiting for notification to attend funeral wakes and such. It's interesting to observe such trends among my age group peers. Is it all unhappiness down the road from now?
28.As I get older, I'm getting a lot more frugal on my time. Negative influences are generally out of my life and I actively censor and avoid, especially when I can do nothing to change them. Positive influences I'll actively seek them out. I cannot stand being a driftwood floating in the open sea, drifting aimlessly in any direction.
29.2017 is the year where my relationship with my mum had never been stronger. It's all possible because she comes over to help me out with the baby almost everyday. From her love and care of my son, I think back to the days when she took care of me in the same loving and caring ways too. It had come full circle.
30.Don't let me avoid challenges. Give me the strength to overcome them and the courage to face future challenges.