This article
here
really tugs at my heart.
I found myself always trying to unlearn the things that I've learnt in school, or from others, so that I can take in new information and assimilate them into my consciousness. The new illiterate are not those who cannot read, but those who cannot unlearn what they had learnt and thus adapt to ever changing circumstances.
When I started my job as a tutor, I wasn't taking a normal job. A normal job is a 9 to 5, wearing long sleeves and a tie, with a suitcase and going towards the city area. You get paid every month, with occasional bonus plus benefits. I always say this: my job as a tutor is so 'abnormal' that even my parents didn't recognise that I'm working until quite recently, especially when I was still living with them. I get calls to find a proper job all the time while I was still living with them. The pressure to conform is very very real.
There are plenty of other normal things that normal people normally do, like retiring at 60 or even eating 3 meals a day. During medieval times, people only eat 2 meals a day, or once if they are poorer! A lot of such norms are really social constructs, which is obvious and common sensical when we're trapped in our current society. There are societies out there who treat their children as mini adults, letting them have all the sex they want (interestingly, they contrasted our society and theirs - ours have all our hunger satisfied but there's no warmth in our relationship. Theirs have no warmth in their bellies) and no mothering over dangerous things like knives or fire. In fact, most kids there have scars to remind them about the danger. If you know about such societies, it does make you question over what is considered normal. If you like more of this, go read "The world until yesterday" by Jared Diamond.
And thus the point of travelling is to experience new cultures. If you want to travel with the cultural baggage that you had, then you just did an out of body kind of travelling. Your body flies across great spans of oceans to arrive at the destination, but your mind is still as closed as a clam back in your self imposed confinement. Maybe reading more will help, rather than travelling more.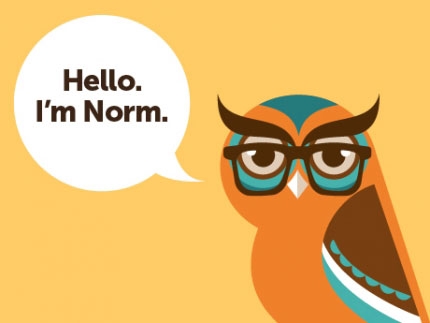 Now, I'm not saying everyone should go out and break out of the norm. Going against the norm simply because you want to be contrarian is as sheepish as going together with the herd. It's like Kepcorp dropping like flies and because you want to be a contrarian, and be greedy when others are fearful, you just buy it. Seeing the world in dual choices is silly. If people are not buying A, you don't have to buy A - you can buy B, C, D or E. The important part here is not to be reactionary. You see people do this, you react by following them or not following them without much consideration.
I think we need to examine the norms that we are following unconsciously, and examine them critically to see if their values align with ours. Only then will yours decisions be truly yours and not the product of some reactionary decision you've made by looking at what others did or did not do.