I read B's post on pre and post financial independence (FI) schedule
here
. In it, he put in his planned timetable for pre and post FI. He also encouraged everyone to try it and have a little fun imagining what it'll be like upon reaching FI.
I thought about it. I'm not reaching FI anytime soon, though I'm sure I'll certainly reach it one day. I'm a full time private tutor. People thought that this means I'll have a lot of freedom in my time, plus the fact that I'll have a few months of holidays during June and Dec period when students are generally having their holidays. The truth cannot be further from this. Weekends are burnt and holidays are spent preparing students to handle one major exams after another. The whole mantra is that if you're free, I'm not going to be free. If you've just finished work and going to a nice restaurant to eat, I'm the server who takes your order and serves you your steak. In other words, I work when others are not and vice versa.
My timetable for work is easy. I work 7 days a week, with 5 days of weekday being lighter and weekends being much heavier. 4 to 6 hours of work during weekdays and 6 to 10 hours of work during weekends is very much the norm, if you want to push up your income. These days, I don't work a full Sunday too, preferring to spend my time having a proper rest before I tackle a new week refreshed again. This only happened on my 10th year for tuition work. Due to the fluctuations in my work schedule, I guess I will work about 35 to 45 hours per week on average, with 40% of my workload on weekends. That's my pre-FI schedule for work.
What will I do once I reached FI? I love my work, but I don't like the intensity of it. If I can have a full day off on a weekday, I'll be happy as a bird already. In this line, it's too much to ask for to have a break on a weekday, because there's where most students will come. You know, after earning a certain amount of dollars, the only purpose of taking in more students is not to earn that incrementally less significant amount of tuition fees, but for the purpose of helping students. It's like you're a doctor and you're just closing your clinic before a patient who is seriously ill comes in. Are you going to reject him and say that your family is waiting for you for dinner? Come again tomorrow? I know I have the ability to help them, and I'll feel bad that I didn't because of selfish reasons like wanting to enjoy my life a little more. And hence I help them.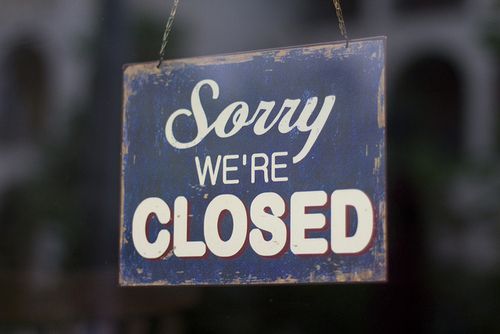 You just can't say no, especially when you know you have the ability to change another person's life. Come back again? There might not be another 'again' for that person.
Actually I have a plan in place for slowly weaning off work. Once I've reached an investible cash/investment of about 240k, and assuming I have a yield of about 5% off it, I'll be able to get $1k per month. I will give myself a 'reward' of having a weekday off. I haven't though much beyond that, like what happens if I can get $2k per month from investment. But the idea is to have a staggered exit from working based on the ability to exchange active income from passive income. I guess once I can cover all my expenses, my workload should drop to 0, but I doubt that kind of life will suit me very well.
I will definitely work as a tutor for as long as I can help others. Perhaps I won't charge as much. Perhaps I'll give a tuition scholarship to deserving students. Perhaps I'll volunteer at different organisation in what I do best. There are so many ways to give back to society and at the same time, enrich my own life experience. I think this can only serve as an addition incentive to be financial free - the idea of not trying to escape work but to actually do those work that you couldn't afford to do when you're still eking out a living.
That idea appeals to me very much. I guesstimate I'm about 1 to 2 yrs away from reaching that milestone of a quarter million. Can't wait to see what I'll evolve to become when that happens. Maybe my life will take on a life of its own!