Since this month is December, a great holiday for students and a more laid back month for those working, I thought I should do a post to reflect upon the things that I'm grateful for in my life. I think in life, we focus a lot on the things that we do not have and not so much on the things that we had. It's a good time to put things in their right perspective. I don't know who said this, but I'm pretty sure it goes something like this: If you can't have what you love, then love what you have.
3 Things in life that I'm grateful for:
1. Good health
When we're healthy and everything is fine, we tend to take good health for granted. We do silly things that abuse our body, thinking that when we're older, good health is still a given. No it's not. When you're in your mid thirties, you feel your body slowly down and that's completely natural. You don't have as much energy as you would when you are in your twenties. You can't stay up all night and go to work the next day and not suffer the consequences. I'm thankful for my relatively good health so far.
2. Loving and supportive wife
I'm in a job where the pay is not fixed and certain months I'm basically eating grass. If not for the strong family support that I have, I might not last that long. During my winter months, she's been paying her share of her expenses and more, so that it's easier on me. For her support, I'm eternally grateful and thankful.
3. Cats
Ah, these godly beings who lie around in plain sight while minions like us work and slave around them. I believe that cats are here for a purpose - to teach us how simple a good life can be. While most are not as enthusiastic as how dogs show their love, they do so in their purrfectly tender and soft way. There's this cute little cat who lives at a carpark near my home and I always see her around. She recognises us and will scamper towards us when we call her out. I'm grateful for these little gestures shown by cats that teaches us how little we need to be happy. In the presence of cats, we're just sniveling, sycophantic minons. Happy, nevertheless.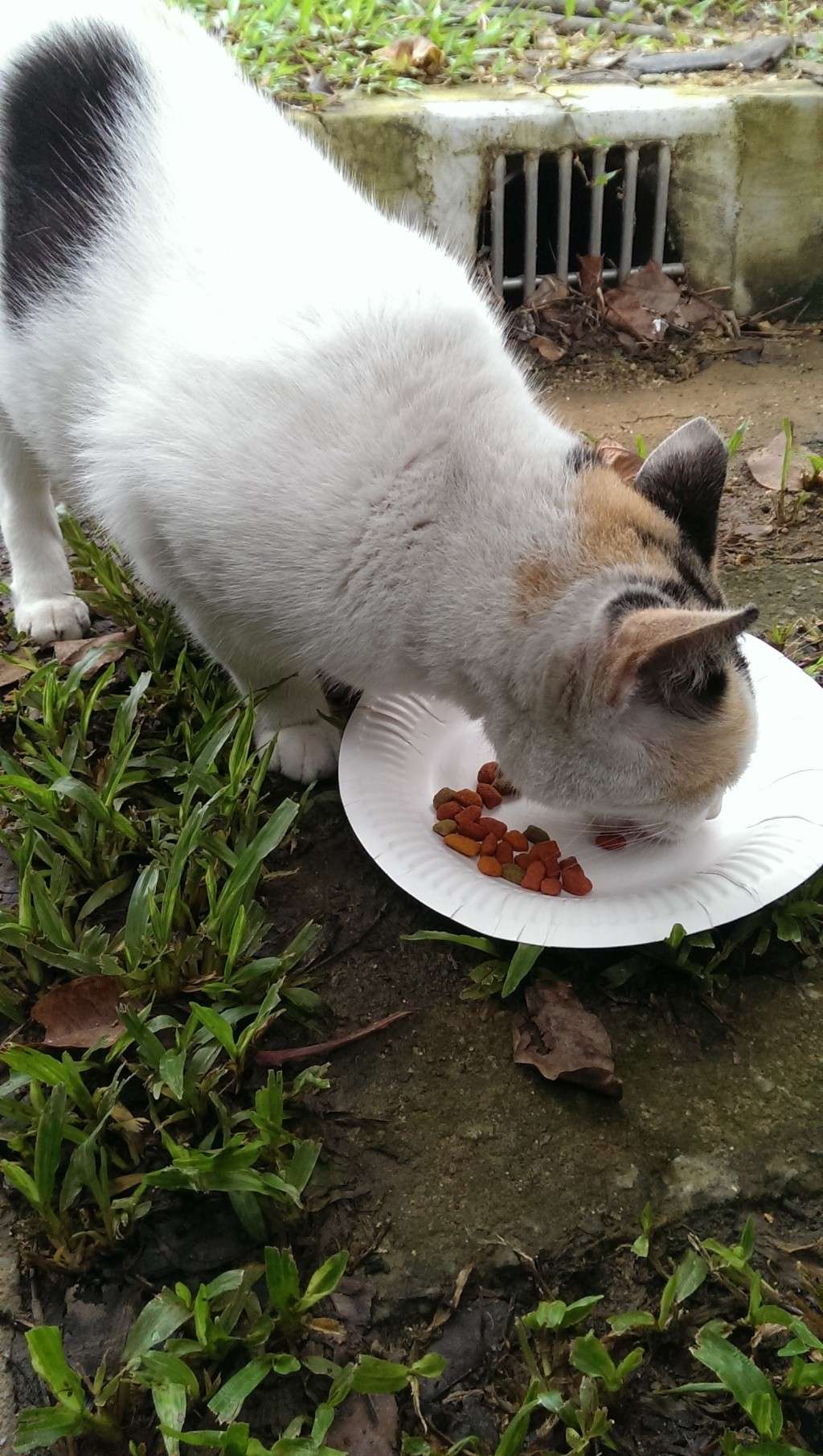 I made a few posts like this in the past too. It's interesting to read about the things that I was grateful for at the time of writing, haha