Time only gets faster and faster as we get older and older. It's the same for this year. Before I knew what happened, June is here and almost half a year is upon us. Let's have a review on what had happened in this year so far.
1. Greatest event of the year - birth of my son
My son continues to be the source of sleeplessness, frustration, joy and happiness for me. Life is a lot different compared to a few months back when me and my wife are still living as a couple. Now with the '3rd party', we effectively reduced our weekly trips out tremendously. It's a quick sneak out to get groceries, or to have a bit of dim sum, but that's pretty much it. It's baby - work - baby - sleep cycle for me. I'm not complaining, nor am I missing the life as a couple without kids, but I'm just noting down the differences.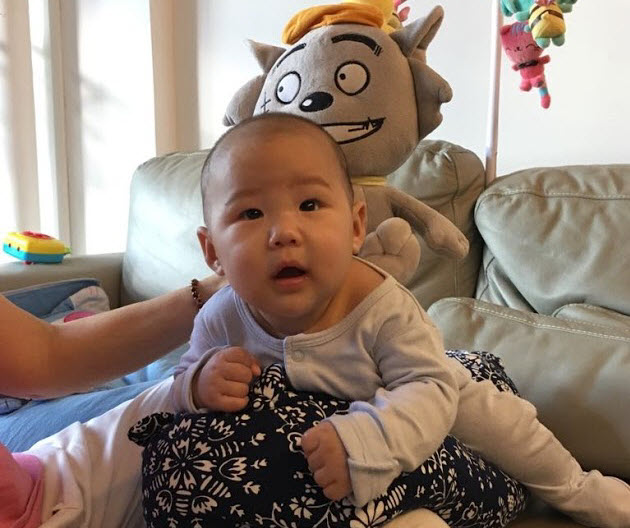 2. Reading goal of 52 books a year - way off track
Can't do that. I realised in the first month of my son's birth that I can't hit my reading target. With a baby, everything comes to a standstill when he cries. I'm in my 11th book now, and it'll be a cause for celebration if I can hit 15 books in this year. But so be it. I'm changing my reading habit and reading deeper now (actually, I'm studying books now), so I welcome the change. I'm letting go of this target for now.
3. Savings 50k per year - on track
I'm working a little lesser this year because I need some time off for my family. It's the 5th month into the year and I've accumulated about $29k in savings, so I'm sure I can hit my target savings of 50k per year. This is a good achievement for me, because I know my spending had increased in some areas. As a result of lifestyle changes, some other areas had reduced spending as well. I'll give a few examples below:
My water & electrical bills shot up by 30% to $160 per month. Likely because of the overnight air-conditioning since the baby sleeps better. Cooking more often at home now too, so these two reasons are main cause of the increased bill size. Should see more increase in the latter half of the year as the unit charge of water and electricity goes up.
My restaurant bills went down from 66+%, from about $300 a month to about $100 or even lesser. That is because the frequency of restaurants trip decreases tremendously. I'm eating more at home as my mum came over to help us cook for meals. Hence the groceries bills also went up from $300 to about $800 per month, more than doubled.
I also bought quite a lot of stuff from qoo10 until I'm now a GOLD member. Bought stuff from Lazada and redmart too. Usually these are baby stuff but there are also home improvements things that need replacement due to wear and tear. Crazy year this is.
4. Relationship with mum - from average to strong
My mum is a great help. Besides bringing an experienced hand to help us and guide us in taking care of my son, she also cooks for me and my wife. Home cooked food is the best, seriously. I think my health went up a few notches after eating a few months of home cooked food. I also see how my mum handles the baby gently and never lost her patience. It must have been like that when I'm a baby in her arms too. I think the cycle has gone one full round. It's important to forgive whatever wrongs your parents had done to you (or not done for you) because we're all struggling as parents to give and love our kids the best we can do. I think because of the constant interaction with my mum, all of us, including my wife, had a stronger relationship with each other. That is the best side effect that happened when my son arrived.
5. Health goals - non-existent
No exercise, no pull ups, no jogging. Nothing. To be honest, even if I can muster the time, I might not have the energy to do so. Constant lack of sleep makes it hard to commit to anything. I think this situation will improve as the baby grows older and more independent, but as of this year, I doubt I can do anything about it. Not now. The only healthy thing is a diet based kind of system, not the exercising kind. Also stopped intermittent fasting because I keep getting hungry. Probably is the lack of sleep that causes the body to scream for more calories.
6. Starting Journalling - beginning of a new habit
I've been journalling these days. This meant that I write short notes on whatever happened to my mind along the day. I've purchased a google app for this purpose. I think it serves two purposes - first it helps me in my mind training to not judge anything and write down anything that crosses my mind stream. Secondly, it serves as a diary of sorts and helps me to colour my life. If I don't jot down the things that happened, I think each day will pass by even faster. I want to note down all the little things that happened in my daily lives so that I can look back a year later and see what happened. That should be interesting.
Such a drastic change to my lifestyle. Is it worth it? Yes, it's still a resounding yes.