My baby is slightly more than 3 months old now, and I learnt a lot from the experience of being a first time father. One of the first things I get to observe is how the needs and wants of the child develops as he gets older.
When my son is less than 1 month old, the term 'needs' and 'wants' are interchangeable. You can even say that the needs and wants are indistinguishable from one another. The default mode of the baby is sleep. If he is not sleeping, it's because of the following reasons:
1. Food
2. Change of diaper
3. Hug
Took us a few weeks to get it right, but once I thought I mastered the art of baby soothing, the baby evolves. After 1 month to 2 month, the needs and wants changes, so we have to adapt to them again. Here are the needs:
1. Food
2. Change of diaper
3. Hug in the right manner
4. Rock
Okay, it's still alright, I thought to myself. I can't hug it anyhow, because the baby needs to feel right. I also have to rock the baby to quieten it down. Thankfully I have a gym ball that my wife uses pre-child, and we can sit on it while hugging the baby and bounce up and down on it. That makes the rocking part manageable, because at this point in time, we're holding a 5kg weight that can scream, puke, cry and smile.
Around 2 to 3 months, just as we thought we got the hang of it, the baby evolves again. They say change is the only constant, and I say the person who came up with that saying must have been parents. So their needs/wants became:
1. Food, but must be of the right temperature
2. Change of diapers, but must be fast
3. Hug in the right manner, but must change position every now and then
4. Rock, but only after doing all the above
5. Temperature - must be cooling enough
6. Play - you need to spend time interacting with me!
7. Sleep in the right position
Wah, suddenly as the baby's sight improves and the brain functions start to whir in action, there's more and more things that we need to do right. If the past history can be extended to the future, there'll only be more needs and wants, and soon there will be a differentiation between the needs and the wants. Then what happens?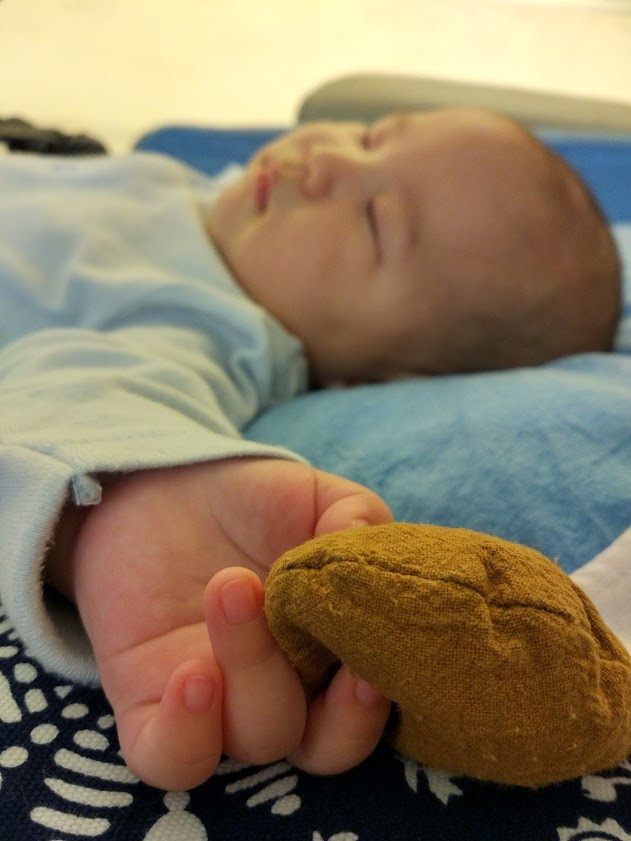 Depending on individuals, there'll come a inflection point where the needs and wants stop increasing. It starts to stay constant, then decrease as we age further. All the wants are removed, leaving only the bare basic needs. And when we're on our dying beds, I suspect strongly that the following needs are as follows:
1. Family
2. Happiness
3. Free of suffering
I've mentioned earlier on in the article what my son's 1st month needs are. Let's review them again:
1. Food
2. Change of diaper
3. Hug
Hey, isn't that the same wish list as that in our dying beds? It's of a different form but it's essentially the same theme. Food, change of diapers and hugging is the expression of the same values as family, happiness and free of suffering, but specifically exhibited by a baby. Food and change of diapers is the baby's equivalent of 'free of suffering'. Hug is what the baby's equivalent of 'family'. I've always said that a child is like a buddha-baby. A child is extremely enlightened in what the important things in life are, and we, as adults, can take a leaf out of his/her book.