I wore a new t-shirt out today and noticed a few people, especially the guys, looking at me. I know because I saw their eyes trying to read what my t-shirt says. I took a selfie of myself and here's how I look: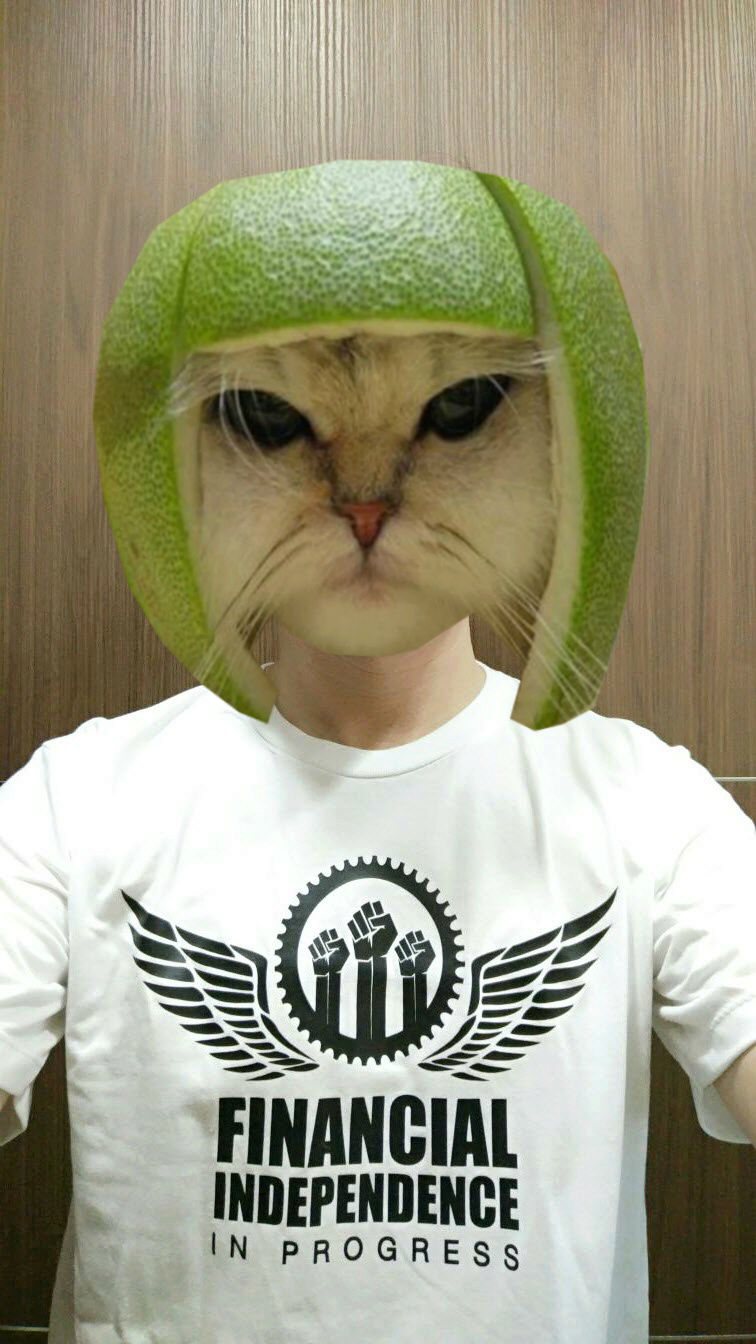 Yeah, I know my face is something that comes out of a horror film. But really, I think it's my t-shirt that these people are looking at. I think my t-shirt is a good conversation starter. I'm wearing it for work and hoping one day my students, out of curiosity, would ask me what Financial Independence means. I'll be all prepared and ready to deliver my heart wrenching, inspirational speech about financial freedom with the soundtrack of Braveheart in the backdrop.
Here's how my fantasy reply goes:
1. I'll ask what they think financial independence is all about.
2. I'll ask them for some reasons why people work.
3. I'll ask if they had ever done anything that they will gladly do for free because it's exactly how they would spend their leisure time on
4. I'll ask if they would want to be able to do things like that for the rest of their lives
5. I'll ask how they would feel if I can show them a way where they no longer have to work for a living, and have all the freedom and time to pursue what they want to do (cue for Braveheart music)
6. I'll sell them a series of video links at $99.99 each and be freaking rich
6. That's what Financial Independence is all about.
7. Students leave my place, all teary but inspired. Each step they take take sparkles with the fire of passion. Each breath they take fills their lungs with air and purpose. Each heartbeat sends positive energy and optimism that vibrates throughout their body. Sounds coming out of their mouth are like angels singing. Light entering their eyes are rainbows brightening their vision.
Nah, most likely my students will mouth out an invisible huh, and proceed to play with their handphone on their way out, with me screaming at their backs to remember to do their work for the next lesson. Or they wouldn't even ask because their curiosity about the world had been deadened by the burden of the school. I bet they wouldn't even ask where I got my t-shirt from.
It's okay, perhaps my readers will ask. Or perhaps one day when my students are ready, this blog will be here for them.