On Sunday I bought a new printer. It had automated duplex function (able to print 2 sides of the page without manually flipping the paper around), a scan function with OCR capabilities and able to copy and fax. The last time I bought a printer with somewhat similar capabilities was in 2011. The printer then cost me $299 and I remembered it's the costliest printer I had ever bought. I had to think twice and thrice, did days of research before I went down to IT fair to beat the crowd and get it.
This time round, I had about 15 mins of research a few days ago when my printer started showing symptoms of breaking down. The printer had difficulties feeding paper and I had to stand around for about 5 minutes during my work to feed it again and again. It's a frustrating exercise all in all. Today, I just went down to sim lim square and got it straight for $270. There's a lot more functions that I can only dream of in my last printer and it even cost lower than my previous one. Fantastic buy!
A few things comes to mind:
1. Firstly, I did not spend a lot of time researching and comparing the specifications of the printer. I just needed a quick fix to my problem - which is I'm spending a lot of time trying to force feed paper into my 5 yr old printer. I was surprised at the speed in which I arrived at my decision into which model I'll be buying. I thought this is a step in the right direction because I'm not sweating the small stuff. Things that cost $300 to me 5 yrs ago is a big decision involving spreadsheets of specifications in order to compare, plus going to different places to ask for quotes to get the cheapest price and so on. Now, it's just a split second decision.
Success is to be continually challenged by bigger and bigger failures. I think I'm growing bigger than my problem, and that itself is a cause for celebration.
2. Cost aside, I think I'm really trying to use money to save time. There comes a time in your life where you are willing to spend more in order to save time, because your time cost more than the amount saved. By going straight to the store, I can skip the long queues and crowd at this coming weekend's IT fair. By deciding quickly to replace my aging printer, I can spend more time doing my work properly and less time troubleshooting the printer. By deciding on a printer based on certain key stats instead of comparing the whole entire spectrum of printers, I can spend less time and live more! I am probably also given the IT fair's pricing according to the salesman, which is about $30 discount plus some $50 shopping vouchers. But I'll have to check and confirm if it's true.
Increasingly my time is getting more and more expensive.
3. The new printer had so many new features, like wireless capabilities and automated duplex, plus longer warranty duration and it actually cost lesser than my previous one. Unbelievable! I certainly don't want to be in such a job sector where I have to do more and more things but earning the same amount of pay, or even lesser! It's such a sucky situation to be in.
Makes me think about the kind of sector we're working in. We definitely need to work less and earn more, not work more and earn lesser as time goes by.
For those interested to know which printer I bought, I got this: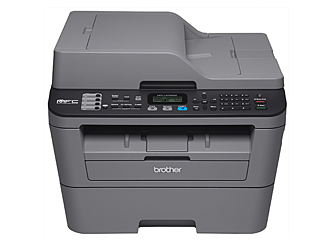 MFC L2700 DW from Brother