It's nearing the end of Feb. Soon it'll be March and it'll be another quarter of 2015 gone. Just like that.
It's crazy when you sit back and observe the flow of time. It's slowest when you have nothing to do and you keep looking at your watch, urging with all your mental strength for the minutes to tick by faster. It's fastest when you're the busiest, secretly wishing that time will slow down for you to do that little bit more. Since I felt that time passes without me noticing, I must have been busy.
Work-wise, I don't recall having been this busy in this usually quiet first few months of the year. If I didn't control, I would have been head to toes in work by Feb, which is highly unusual. Am I complaining? Yes and no. Yes because I felt that I had not fully rested. I've been running into this year since last year. No, because my salary increases with more work hours. I'm busier hence I earn more. In terms of my saving goals, I've a few more months to earn before the traditionally drier seasons, so it's highly likely that my savings goals will be reached, and likely sooner.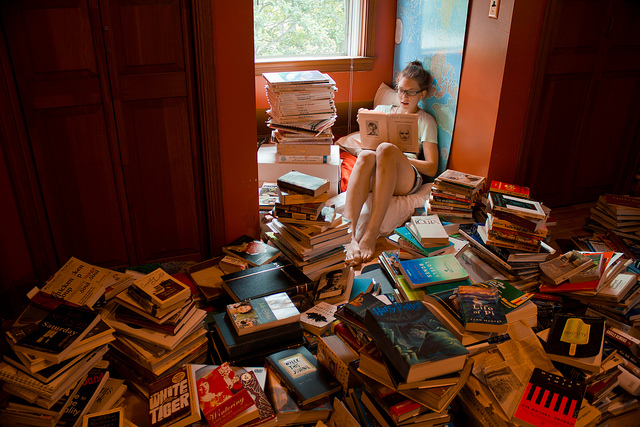 My ideal kind of retreat
That should have been a happy occasion, worthy of celebration. But I stand here, slightly ambivalent about the achievement. What's happening to me? No longer a money whore? No longer pursuing financial freedom dreams? Not that, it's just that these days, I'm more aware of the cost of reaching any goals. And I'm slightly weary of it. At the back of my mind, this question keeps lingering on my mind - "so what?". So what if you achieved the savings target? It'll be like that the next year and the next year and the next year until a bigger target is achieved. And then what?
Is there a stop to all these? I think there is, but it's far far away. And in the meantime, I better do something to prevent myself from burning out. It's a long journey ahead, and I'm determined to finish happy. Perhaps this long CNY break, which prevents me from working, is making me slightly depressed. I know how ludicrous I sound, but my work is a savior to me in multiple ways. For one, it tempers my mood and usually during my off peak season, I almost always feel slightly moody.
In terms of health, I managed to do 3 clean chin ups. Still working on it, and doing it every other day with my wife at the pull up bar. She's getting stronger too, but still can't clear that important hurdle from zero to 1. Will be switching to palms facing outwards soon (technically a pull up) and fully expecting a drop in the number of counts.
I also managed to finish 10 books and I'm into my 11th book now. 1 book a week means I should have done 9 books, so I'm slightly ahead, but not too far. I'm reading slower because I've to prepare for some new modules to teach, and that takes up some time from me. I'm actually quite happy to stick to my reading schedule. Usually I will read more during my off peak seasons, but I'm trying to see if I can stick to a more regular kind of reading schedule, which means I can probably read more than 52 books a year. That would be amazing! Imagine the incremental knowledge that I will have by reading just more books that others. I'm not a scholar by appointment, but I think I'm one by habit.
I started this article feeling down but finished it feeling a little more upbeat. I think it's great counting our blessings!