I've finally reached zero! But what's the big deal? Zero is not a big deal, right? Well, not if you begin with positive, became negative, and then back to zero again. Reaching zero means you've erased the negative and now you're on a fresh start to begin being positive again.
What am I talking about? It's my net worth!
I still owe HDB $440k now. I halve this to take into account the portion shared by my wife, so that's $220k. The last I've checked, my current networth is $226k.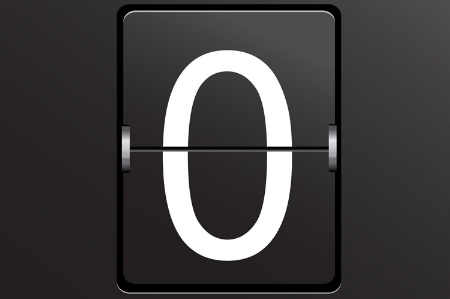 This is how I calculated my networth. It's just Assets minus Liabilities.
My assets are: (all $226k of it)
1) Whatever I have in wallet, drawers, mattresses, tin cans
2) All my bank accounts combined
3) Money market fund
3) Paypal and other online cash accounts that have some digital cash inside
4) All my investments holdings, marked to market
5) All my whole life policies surrender value
6) All the amount in my CPF (less than 40k overall, which isn't much)
(Take note that I did not include the market value of my HDB flat)
My liabilities are: (all $220k of it)
1) Credit card bills
2) Car loan (left about 5k)
3) And the biggest meanest of them all, HDB loan of 226k after taking into account my wife's 'portion'
And I'm positive by 6k!
Well, actually there's nothing much to shout about, it's just another day actually and I don't even feel particularly happy. It's a milestone that tells me I'm on the right track. Personally, I think cash flow is more important than networth. I can't just throw in all I've got and sell of half my stake of my HDB to my wife and declare myself free, can I? Of course not. So, this is at best one indicator of my financial health.
To borrow from someone, the best has yet to come.