I was walking my way to work and when it was about to rain. Not just the typical afternoon showers but it was this gigantic, monstrous, end-of-the-world kind of rain. The clouds are so dense with water vapor that it seems as if the mothership from Independence Day are coming to consume all lifeforms on Earth.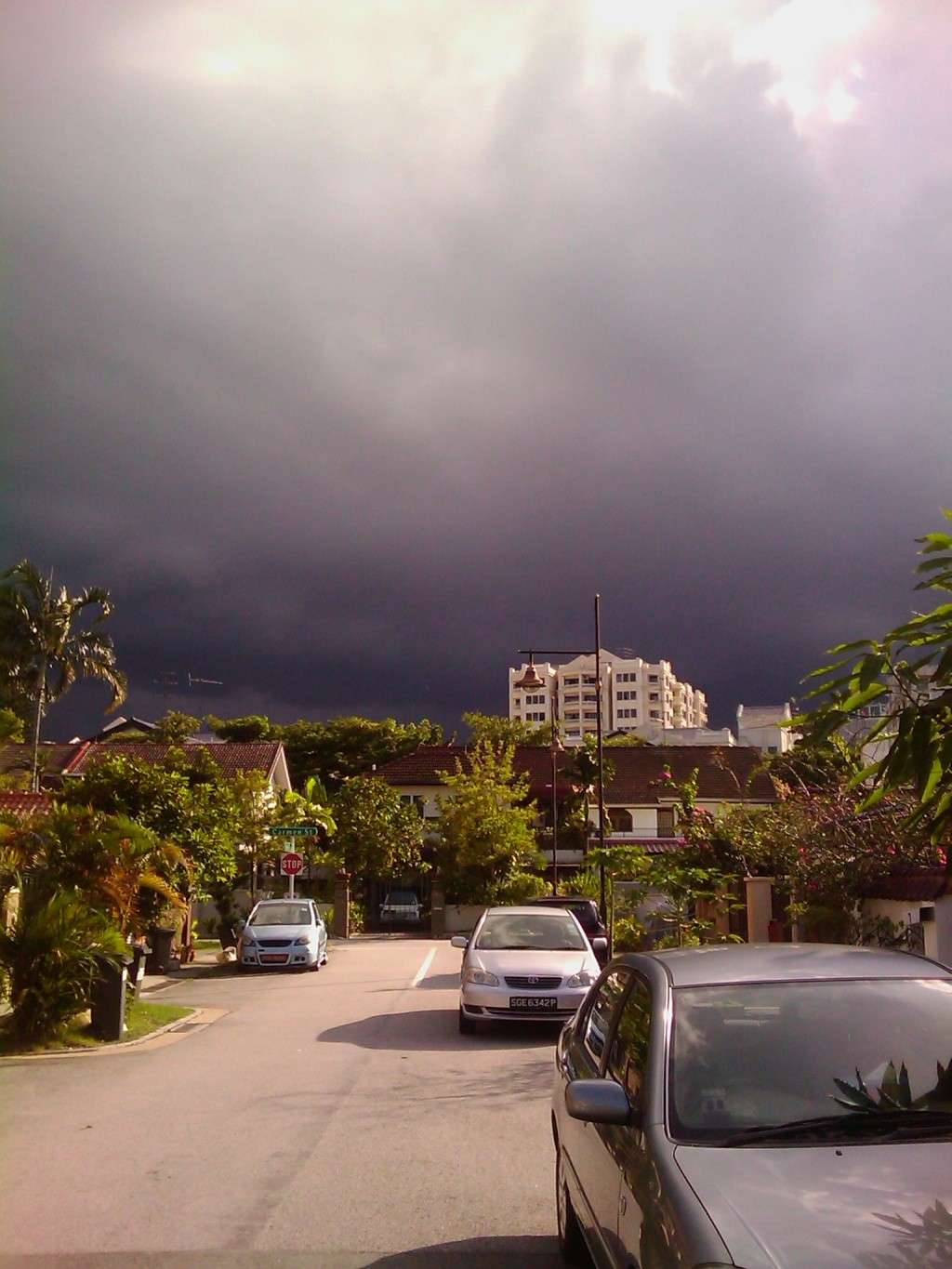 It seems that I'm going towards Mount Doom
I was just enjoying the sights, sounds and smell of the impending rain. I was so suitably impressed that I took a picture of it to keep, and that's the picture you see above. Believe me, it's much worse when you're actually there because it seems that the darkness is about to touch and consume you.
However, since I vowed to myself never to be delayed by rain or shine, I just marched on.
Isn't the stock market the same? There's this big impending cloud of doom creating an overcast in the global market, seemingly about to consume it all. I've read an article yesterday saying there we should liquidate all the stocks that we have and buy gold. I do not dispute that, but I think we ought to be careful not to over-react to both market extremes. In good times, be a little bearish and hold on to your purchases. In bad time, be a little bullish and buy a little at suitable levels. Most importantly, do not let the market determine your mood.
It was 2 hours later after I left that area. It didn't rain at all.