There is a
reddit share
about a person in the US who had already reached financial independence without being married and having kids, but had a lot of other non-financial issues to deal with. For example, he talked about how to let his close family and friends know about his new found status, yet he does not want to lie about it. He has issues with being honest with them without being taken advantage or being probed at. There is also the existential issue about what else he is going to do with his life. This arises mainly because he does not have a routine to follow, and days can become weeks and weeks become months. Before he knows it, years would have passed with him wandering around aimlessly. He obviously does not want this.
For those who are aiming for financial freedom (FF), it's important to read the bad side of it. He laid it all out in his reddit post. The journey towards financial freedom is such a long and arduous one, and I think we forgot to think about the end-game. What are we going to do after we have reached it? It's a good idea to start thinking about these issues earlier rather than latter, because it's important to realise that while money solves a lot of problems, it does not solve issues like what is the meaning of life. My friend Christopher, who had reached FF himself, blogged about this
here
. He had a good word for this issue, calling it existential independence. It's like a twin set of booster rockets - you cannot be truly free if you have only one rocket of financial freedom blasting away. You need the other rocket of existential independence to bring you out of the earth's gravitational pull to be truly free.
I've not reached FF and I'm still on my way. But I've seen enough people who had already FF to know there are only a few end games after reaching FF. I list them out here:
1. Meaningful work
2. Religion
3. Travel
4. Family
Let's talk about them in more detail below. I will also share what my own end game is after reaching FF. I know it's still far away, but some of these stuff needs time to 'compound', just like your financial assets. You can't just tap on it on the day you needed it and expect it to start running on its own. Like all things, you need time and effort for your 'investment' to work out at the time you needed them most.
1. Meaningful work
Work that is meaningful, as opposed to work that pays the bill. I think there could be some misunderstanding about what happens after reaching FF. You might take a long holiday, being relieved that you are finally freed of work, only to come back to some sort of work again to resolve some of the issues that only purposeful work can help. FF is not about
not having
to work ever again. It merely gives you the option
not
to work for money again. It's very different.
I am most likely pursuing this path. I'm a tutor and I blessed to be one of the few people who loved his job so much to do it for free. The good thing about my job is that I can scale it down easily; I just need to work lesser and take in fewer students, or choose to work on 3 days. Flexi-work arrangement is not for everyone, nor for any industry. If your boss refuse such arrangement, what can you do? Also, the work that pays for the bill might not be the work that is meaningful for you. If the work that you are doing on your way to FF doesn't give you satisfaction beyond the paycheck, then you should look for other sort of meaningful work. Even mentoring younger people can be said to be meaningful work. The best way to find out if it's meaningful is to ask yourself if you are willing to do the work for free over extended periods of time.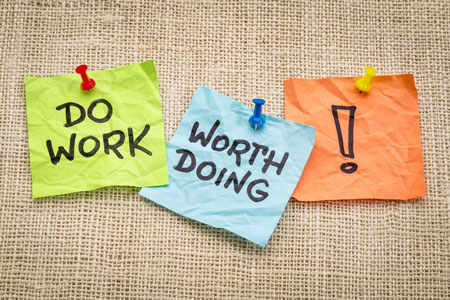 2. Religion
When I say religion, I really mean spiritual work. I know some people, after reaching FF, start to get a lot more involved with their own respective religious groups. Born again Christians or born again Buddhist. Volunteering with these religious groups can be nice intersection between meaningful work and religion, since it satisfies both at the same time. It need not have to be any religion too. Practicing mindfulness and meditating also gives the same kind of spiritual purpose in your life.
I'm more of the mindfulness and meditating kind. I'm already reading up and practicing on such stuff in my own journey towards being FF. Some friends started on this religious route when they reached their mid life crisis towards mid 30s and 40s, and the continuation of this involvement allows them a very smooth transition when they finally become FF.
3. Travel
This is the route for a lot of singles. Take a backpack and they start travelling all around the world. Bitten by the travel bug, they are out of town almost every other quarter. The planning of the trip, the logistics arrangement, the research and packing all constitute a sort of project management work for them. It's a very structured project, where you know the start and the end point and it's highly repeatable.
Not for me though. I'm not a travel bug, and I can stay at home for prolonged periods of time as long as I have my creature comfort.
4. Family
I did not mention friends, because friends can come and go. But friends can be like family too, providing a very strong support for your mental health. If you have children, this can be a project that last for decades. As a new parent, it's never ending work. When your children starts having children of their own, it's like your shares started to give you bonus shares. But it might not be everyone's cup of tea, and I totally understand that. Those who are married and have kids are generally okay with their end game after reaching FF. I have limited examples of this type though, because it's so hard to be FF when you have kids.
In the end, what this feels like to me is similar to playing a game with your own selection of game difficulty. If you choose easy (or easier), your game play involves not having family and kids and reaching FF. But you might have an existential crisis much later on after FF. You ultimately choose an easy (or easier) game play but a much more difficult end game. If you choose hard (or harder), your game play involves juggling family time and work, having less resources towards the goal of FF and finally reaching FF. But you have a much easier end game after FF. This game of life is really well balanced lol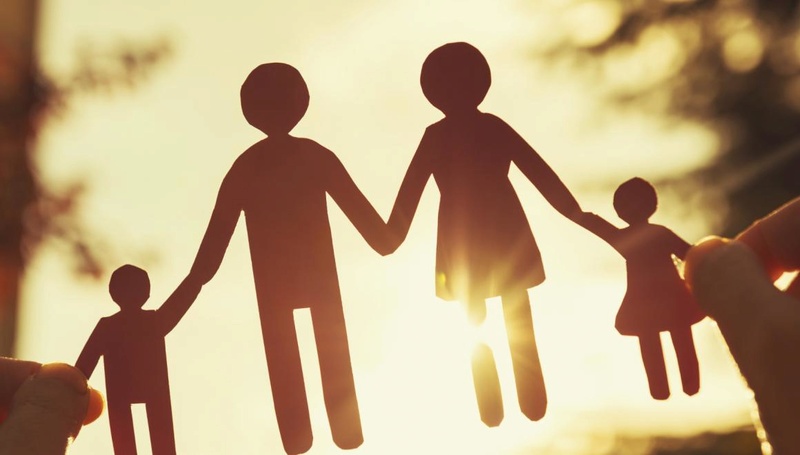 There are some other options that I can think of. These are people I've read but not actually encountered. One type is the health fanatics that chose to focus on health or health related activities. They become like addicted to marathons or body building. Then there are the Bilbo Baggins type, who wanted to write books to perhaps reach a certain sort of immortality with their works, so that their books can be their legacy when their mortal body passes on. Again, I've never met them before.
Whatever rocks your boat man. But you need to plan for it. This end game planning after reaching FF is what will determine your happiness once the financial part is taken care of.